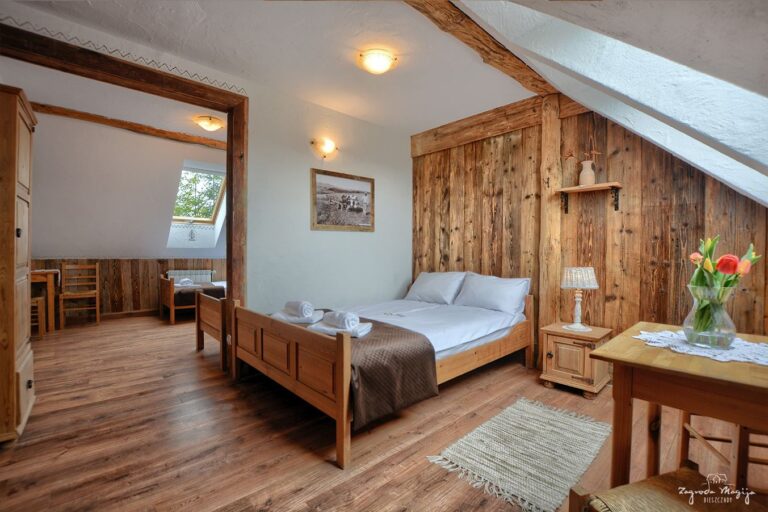 Rooms

Stay in Zagroda Magija
Where will I sleep?
We will host you in one of twelve rooms. Each of them is preserved in a rustic style, which reflects the unique atmosphere of the homestead. Rooms (1-6 persons) are located in one of three wooden huts: Modrzewiowa, Jodlowa and Pichlerzu. They are original, entirely transferred from the Podkarpackie villages, which creates a unique atmosphere of the place and introduces you to a closer look at the region.


Attractions during your stay
What will I be doing?
During your stay, you can take advantage of free handicraft workshops and activities prepared by the hosts on a given day. There is one attraction or craft workshop per day. Attractions take place 6 days a week, in the evening (after dinner).
Slideshow "get to know the Bieszczady Mountains"