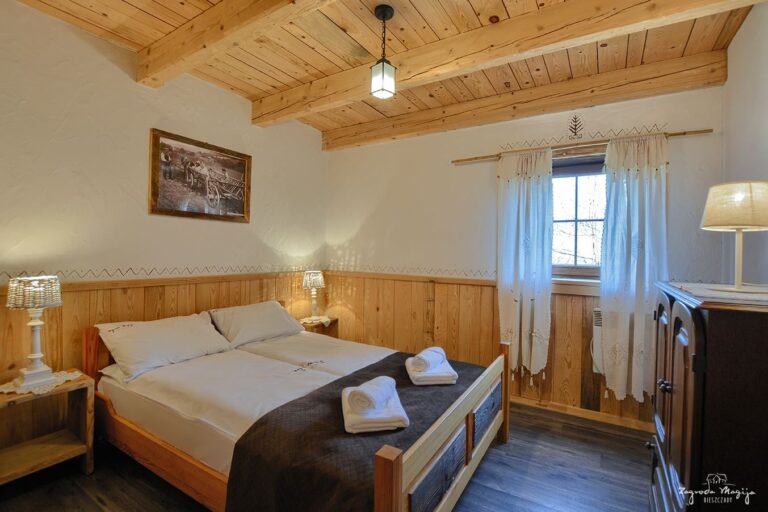 Mlynarski
Mlynarski
The room on the first floor is a two-level interior filled with the smell of wood. It is able to accommodate up to 7 people, ideal for a large family. The bedroom with a double bed is separated from the rest of the rooms. There is also a dessert area with access to the kitchen sink, a fridge and a table. The large bathroom has a shower cabin.
Information
Parking: free parking on the premises..
Booking conditions: arrival from 15:00, departure by 11:00.
Meals: breakfast 8:00-10:00, dinner at 17:00-18:00 (after 18:00 we leave the meal on the kitchen to reheat).
We accept pets.
Attractions and workshops: during their stay, guests of Zagroda can take advantage of free handicraft workshops and activities prepared by the hosts on a given day. There is one attraction or craft workshop per day. Attractions take place 6 days a week, in the evening (after dinner).
Quiet hours: from 22:00 to 07:00.
For smokers: no smoking.